I (Ahmad Awais) am launching a course to help you become a Visual Studio Code Power User. 💥
This post was first published at AhmadAwais.com — Visual Studio Code Power User!
🤔 I have been writing code with the Sublime Text editor for a little over ten years now. Last year, I made a switch and slowly moved all of my workflows and snippets/settings to Visual Studio Code.
✅ Not only that, but I learned how to become a power user of VSCode. I have already contributed to the project and I have also started contributing by building a team of translators to translate VSCode in Urdu.
👨‍🏫 This year, I am stepping up and have promised myself to launch a course to teach developers how to save a bunch of time every single week while using my favorite open source code editor i.e. Visual Studio Code and become a VSCode Power User.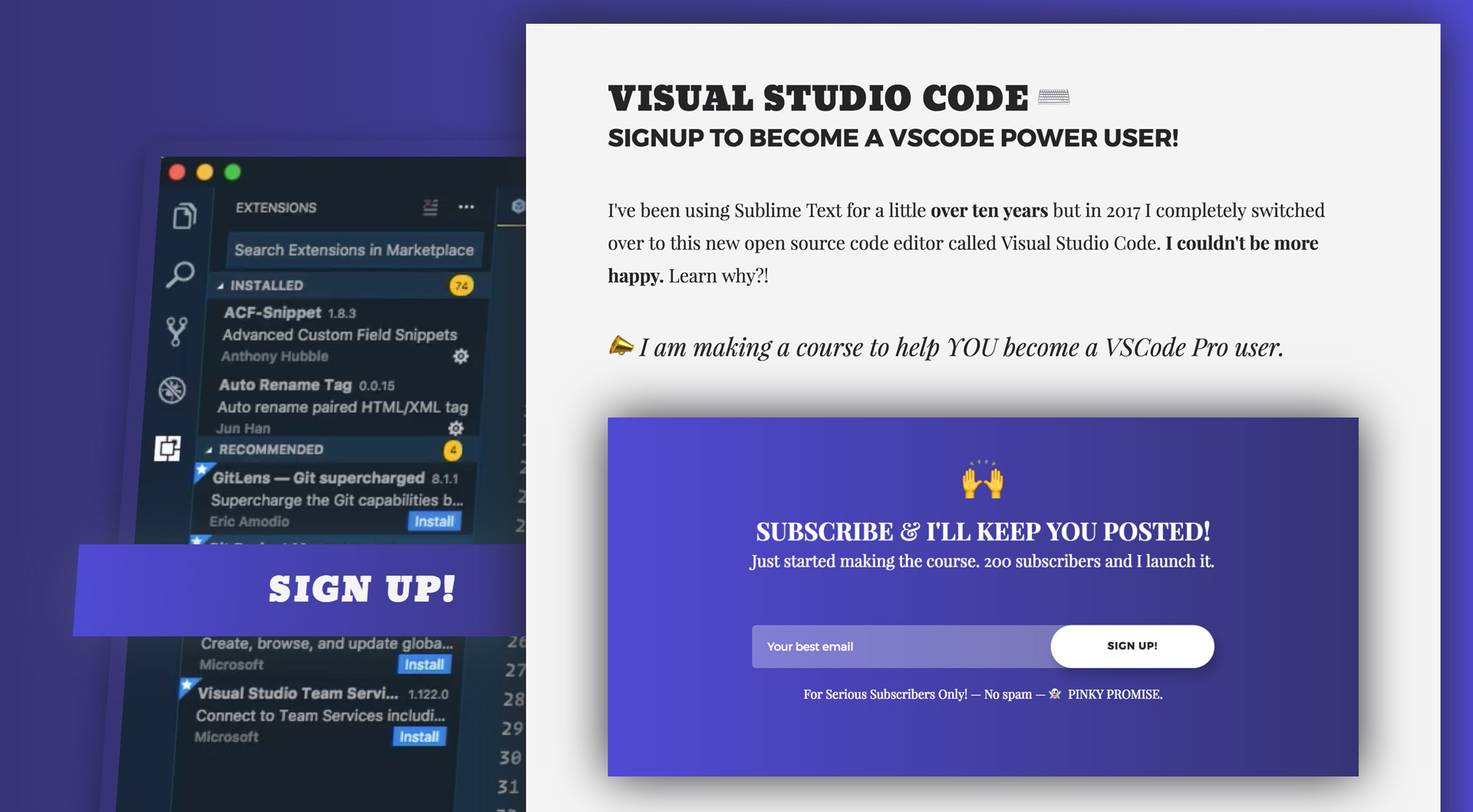 This course will include:
🔥 POWER DEV ESSENTIALS
✅ How to set up VSCode?!

✅ Switch from Sublime with Keymapping

✅ Debug JavaScript like a Pro #OpenSourcerer!

✅ Sync VSCode between diff devices like Chrome


✅ Be an awesome developer, get more done in less
👉Also bought a cool domain for this course → VSCode.pro
A COURSE 💯 FOR EVERY DEVELOPER
I want this course to be useful for generally every developer and especially web developers, who code with HTML, CSS, JavaScript, and even PHP developers.
📹 Zero 

&

 bull**** video lessons

⚡ Save an hour daily or at least weekly

👍 Save four-weeks for side projects every year

🎩 Build workflows, learn to write custom snippets

🛠 Learn to build VSCode Extensions 

&

 publish 'em (excited about this one)
I've already spent about six months planning and recording this course, it will also serve as my online teaching reboot after what five years? So, I am super psyched. Wish me luck and sign up! 💯
Peace! ✌
🙌
SUBSCRIBE TO WORDPRESS TAKEAWAY!
A Premium Bi-Monthly Newsletter by WPCouple! What is WPTakeaway?